Consumers love the speed and convenience of online retail, but what does all that shipping mean for our planet? Since the spread of COVID-19, the retail landscape has transformed dramatically – with consumers getting more of their essential and day-to-day items wrapped, boxed and delivered than ever before.
E-Commerce and the Consumer Experience
As more products have cycled into homes, so too have the packages that help them arrive at doorsteps. Online buyers today face a mountain of packaging remains that accompany all of their purchases, raising awareness that waste is not only an inconvenience, but a problem that fills landfills and contributes to a warming planet. People now want to see packaging solutions that break the take-make-waste model, and that support environmental solutions, helping them feel better about their purchase habits.
The Opportunity for Packaging Innovation
Companies are rising up to the demand for convenient, earth-friendly options, and are inventing better solutions for retailers and consumers alike that support more sustainable packaging.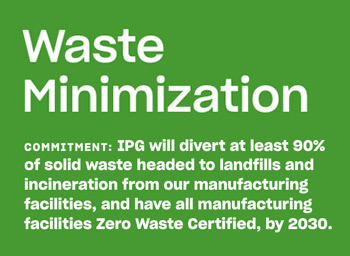 Packaging manufacturers are focusing on using more recycled and recyclable materials, and designing packing products that require less while protecting more. They're solving increasingly difficult packaging challenges – for example replacing the film and wrap that goes into bubble mailers, which aren't materials that most curbside recycling programs accept.
IPG understands why it's important to use materials that can be recycled after use. That's why we created a line of 100% curbside recyclable packaging products. Our Curby Mailer™ and the entire Curby® line allows consumers to feel confident placing our packaging products in their curbside bin along with their other recyclable items, without sacrificing the safety of the goods in the package.
We believe consumers shouldn't have to act alone, and what they do with our packaging when it's empty should be simple, environmentally-friendly, and help appreciate new value not only in their deliveries, but in the packaging too.