BRAND STANDARDS – THE IPG LOGO
IPG's new branding is rooted in fact-based market research, poised to communicate a strong, consistent brand identity that resonates with our corporate vision, mission and values.
Our company name is bold and simple: IPG
Our logo is black, although our Company color, PMS 287 Blue, is acceptable
We ask that you help protect our brand by reading the Use and Guidelines located below and by ensuring that standards are applied consistently and uniformly. The IPG logo and variations provided here are for the promotion of IPG and our product offering. If you have any questions pertaining to logo usage, please email us.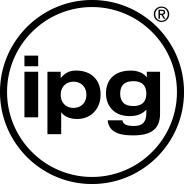 Download Logo Versions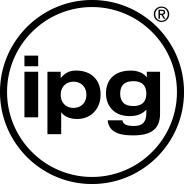 ---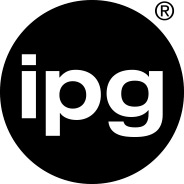 Improper Logo Usage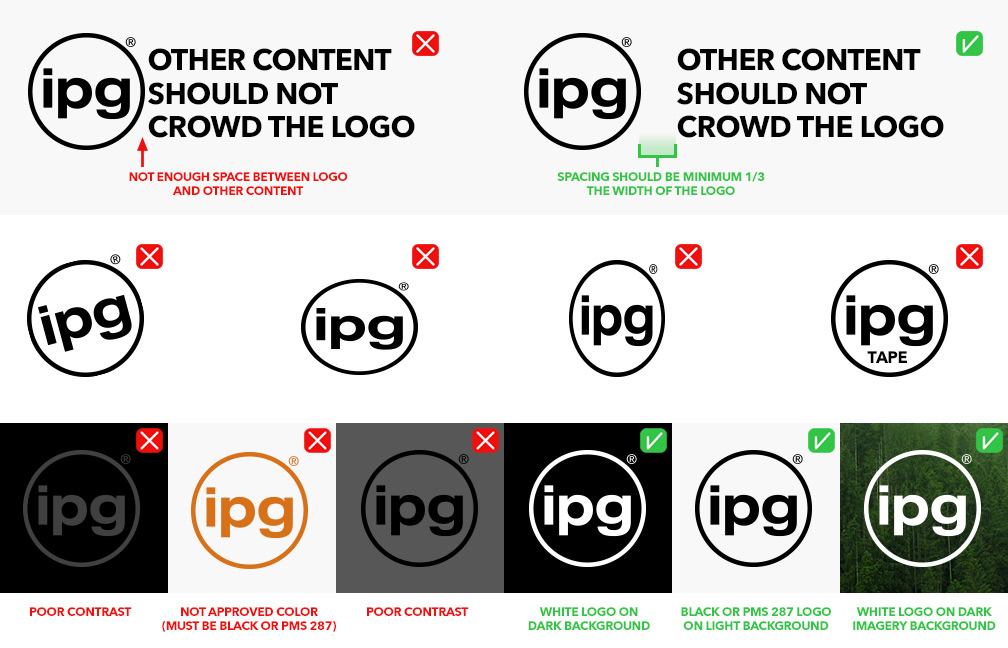 Use and Guidelines
Your use of IPG's logo is subject to the below restrictions on use and guidelines and, should you use the IPG logo, you agree to abide by the following:
Never use the IPG logo as your own.
Do not incorporate the IPG logo, in whole or in part, in the name of your company, product, service, logo, trademarks, or website.
Do not manufacture, sell, or give away any products with the IPG logo unless those products were manufactured by IPG.
Do not alter the IPG logo in any way other than as permitted herein.
Do not use the IPG logo in any way that implies sponsorship or endorsement by IPG without express written permission from IPG to do so.
Do not use the IPG logo to disparage IPG, its products or services, or in a manner which, in IPG's sole discretion, may diminish or tarnish IPG's goodwill in its logo.
Do not use the IPG logo to refer to any other product or service other than those provided by IPG.
You must display the following statement in materials that display the IPG logo: "IPG, INTERTAPE POLYMER GROUP, INTERTAPE, and the IPG logo are trademarks of Intertape Polymer Group Inc. or its affiliates."
You acknowledge that all rights to the IPG trademarks are the exclusive property of IPG, and all goodwill generated through your use of the IPG trademarks will inure to the sole benefit of IPG. You may not take any action that is in conflict with IPG's rights in, or ownership of, the IPG trademarks.
IPG reserves the right to cancel, modify, or change these restrictions and guidelines at any time in its sole discretion and without notice. You should periodically check these restrictions and guidelines to ensure that you remain in compliance.
IPG may take appropriate action against any unauthorized or non-conforming use of the IPG trademarks, or any other use inconsistent with these restrictions and guidelines.