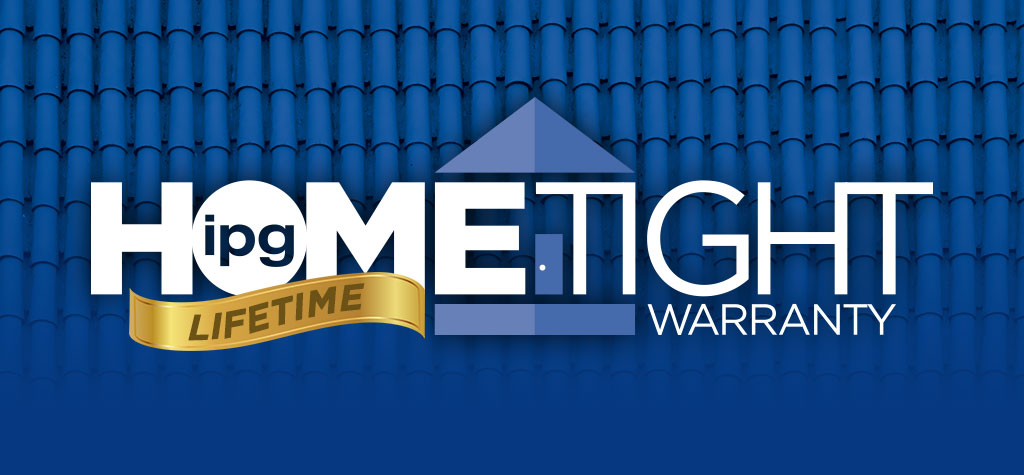 HOMETIGHT® LIMITED LIEFTIME WARRANTY
NovaSeal® Premium Roof Underlayment
To the extent, in the manner and subject to the provisions hereinafter set forth, IPG (for sales in U.S.A.) and IPG (for sales in Canada) (together, "IPG") warrants to Customer that NovaSeal® Premium and NovaSeal® AP roof underlayments shall:
for the lifetime of the subject property, be free from material defects in components and workmanship which could affect its ability to shed water, if installed at the subject project strictly, and in a professional way, in accordance with IPG's installation instructions.
at time of delivery, be in accordance with the published specifications, i.e. meet the requirements of ICC-ES Report ESR 2185;
The above warranty only applies to product applied on an owner-occupied, single family residence.
The above warranty does not cover leaks or damage caused by any penetrations (including penetrations by fasteners), or damage caused to NovaSeal® Premium roof underlayment during installation or due to existence of other materials, inadequate or faulty structural design, structural defects, building alterations, cracks in the structural base exceeding 1/16 inch in width at any point.
The above warranty does not cover leaks or damage caused by unusually severe rainy weather conditions and water ingress due to unusually severe natural weather conditions prior to the installation of the roof cladding.
The foregoing warranty shall be void and of no effect whatsoever in the event NovaSeal® Premium roof underlayment shall have been exposed to harmful chemicals, abused by machinery, animals, equipment or any persons, or exposed to excessive pressures or sources, or, in the event of defects, shall have been caused by abnormal weather conditions, acts of God, falling objects, explosions, fire, riots, civil commotion, external forces, faulty or inadequate or improper installation, acts of war, radiation, harmful fumes or foreign substances in the atmosphere, floods, accidents, or any circumstances or cause other than normal wear during the conduct of business.